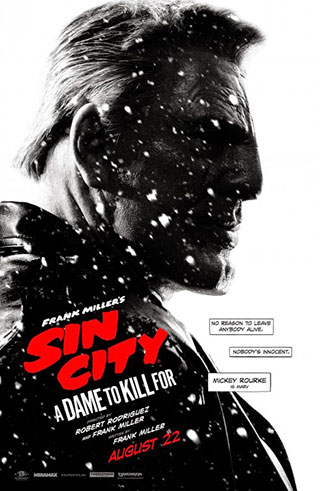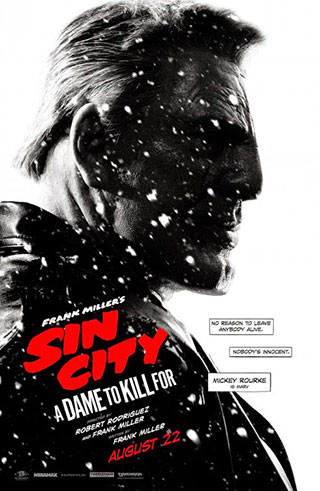 Sin City: A Dame to Kill For
Never lose control. Never let the monster out.
The second movie in the Sin City franchise, Sin City: A Dame to Kill For is another lovingly crafted adaptation of Frank Miller's graphic novel. The movie includes the stories Just Another Saturday Night, The Long Bad Night and Nancy's Last Dance (both exclusively created by Frank Miller for the movie adaptation) and A Dame to Kill For.
The constant time-jumping nature of the series allows for the return of Marv (Mickey Rourke) and Hartigan (Bruce Willis), as well as providing a backstory for Dwight (Josh Brolin) and showing the downfall of Nancy (Jessica Alba) after the previous film saw her lover commit suicide.
The cesspit that is Sin City and Old Town is back with a vengeance, full of as much stylised blood, gore, nudity, alcohol, sex and corruption as before. These movies are in a genre of themselves and definitely worth a watch or ten.
While the style is as amazing as the previous instalment and the characters are both welcomingly familiar and also excitingly new, this film does not pack the same punch as its predecessor. Perhaps it's simply due to the fact that the bar was set so incredibly high after 2005's Sin City. Or perhaps the lure of 3D and special effects diminished the beauty of some of the more high-impact scenes. Or perhaps colour was used a little too liberally this time around. I shall have to watch it again in 2D to see whether some of these issues resolve themselves.
However, having said that, Sin City: A Dame to Kill For is still probably the best movie I've seen all year. Robert Rodriguez's directing prowess and great composition coupled with Frank Miller's twisted imagination and great characters make for a very entertaining movie. The casting is as good as before, though I miss Clive Owen as Dwight, and the new stories fit perfectly into the feel of the originals. It's great to see Nancy's character develop and become the first Sin City female protagonist.
Just go see it. It's worth however much your local cinema charges.